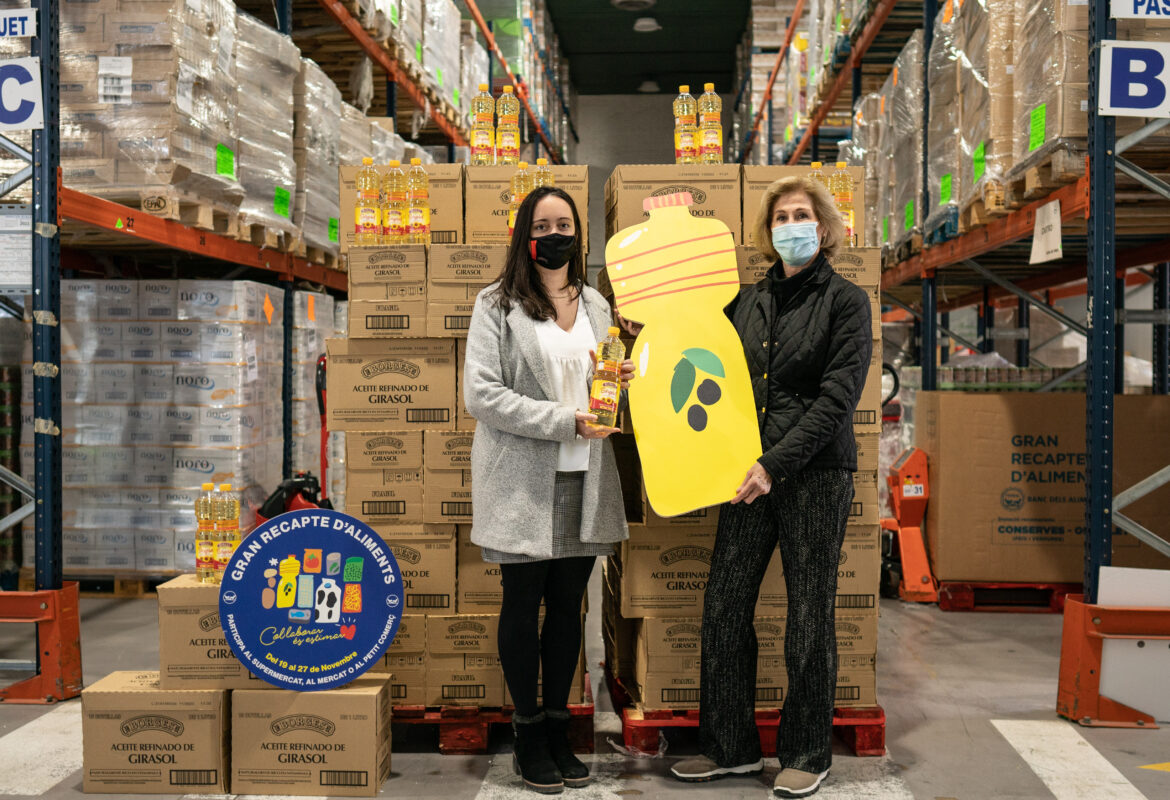 Borges International Group donates 15,000 liters of oil to the Food Bank
It is the ninth year that Borges has participated in the Great Food Collection, reaffirming the company's will to maintain its relationship with the different Food Banks in the territory.
Donations to the Banc dels Aliments will serve 267,000 people, a number that has increased since the start of the pandemic.
Borges International Group has given 15,000 liters of oil to the Food Bank. The event took place yesterday at the headquarters of the Barcelona Food Bank Foundation (Fundació del Banc dels Aliments de Barcelona) and was attended by Ms. Roser Brutau, Head of Campaigns of the Food Bank of Barcelona and Ms. Anna Cosconera, Head of CSR at Borges International Group.
This is the ninth year that Borges International Group has collaborated with the Food Bank providing oil, a product that, along with legumes, milk and cans, is one of the most popular staple products. As in previous years, all the Borges oil bottles that have been given have been produced especially for the occasion and have a special label that will identify them as a solidarity product.
Borges International Group consolidates the relationship with the four Food Banks in this geographical area, with which it has collaborated since 2012. In recent years, more than ever, the commitment to this action has become even more necessary to increase demand of food, due to the consequences of the social and health emergency caused by the pandemic.
This donation is in addition to other actions that have also been carried out during the pandamia to support other affected sectors such as hotels, bars and restaurants, through the donation of 5 million single-dose containers of oils and vinegars in the HORECA channel to promote its reopening.