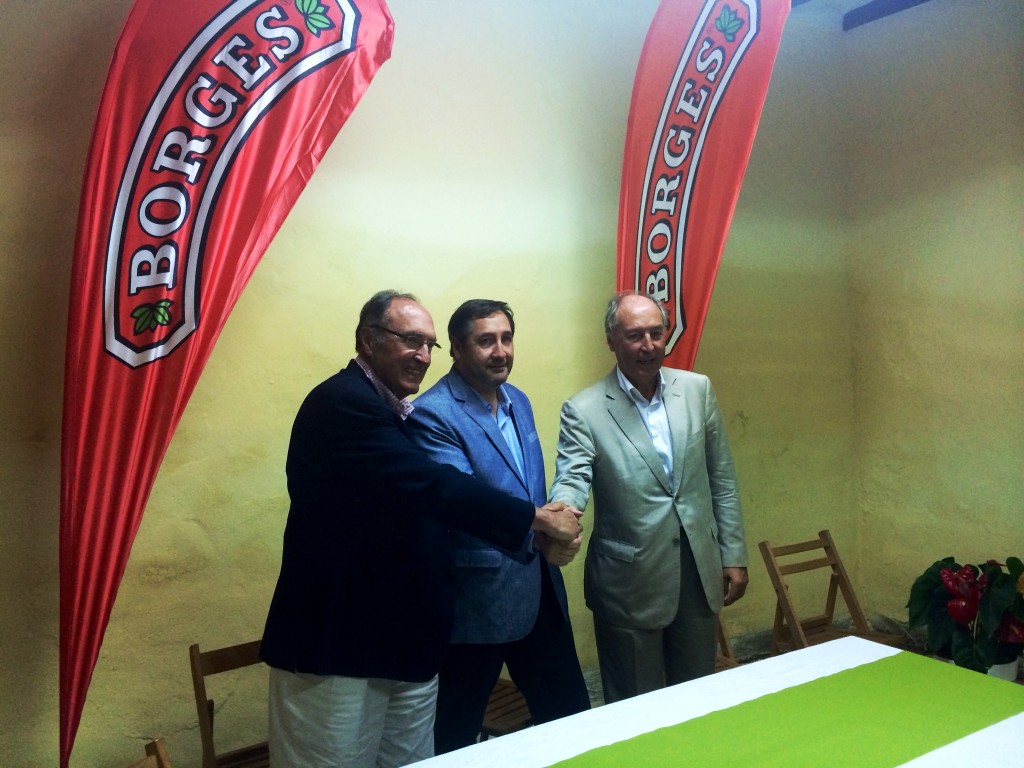 BMG is promoting a 50-hectare pistachio plantation to boost local production
Borges Mediterranean Group has promoted the revitalisation of the Segarra-Garrigues Canal area by investing in a 50-hectare pistachio plantation in Tárrega, and committing to share knowledge with (and facilitate marketing for) manufacturers in the area.
The Chairman of the group, Ramon Pont, along with the CEO and General Manager, David Prats, and the Minister of Agriculture, Livestock, Fisheries, Food and the Natural Environment, Josep Maria Peregrí, have signed a collaboration protocol between the Department and Borges Mediterranean Group, whereby the company agrees to take a step forward and position itself as a promoter of irrigation crops around the Segarra-Garrigues Canal.
Under this agreement, the Borges Group will develop a 50-hectare pistachio cultivation plantation at the Mas de Colom farm (Tárrega), and will share their knowledge and experience with local farmers who will join in the cultivation of this fruit, promising to bring the resulting products to market.
The Department is promoting a series of agreements whereby in the newly irrigated areas of Segarra-Garrigues, water will be used to introduce more value-added manufacturing. With these agreements, it is also intended to contrast the viability of these new productions, to accompany the change of practices and to ensure their final commercialisation.
With more than 25 years of experience in cultivating pistachio nuts at its Badajoz and Granada plantations (1,200 hectares in total Borges International Group wants the cultivation of this dry fruit at Mas de Colom to be a benchmark in the region, and to contribute to the technological transfer of the crops for all those interested in planting them.
Pistachio cultivation can easily be adapted to the area of influence of the Segarra-Garrigues Canal, with its cold winters and hot summers, since it is a small tree, originating in the mountainous regions of Central Asia, very rustic, resistant and with a lifespan that can reach 40-50 years.
Currently, Spain imports about 10,000 tonnes of pistachio nuts a year from the United States and Iran, whilst itself only producing about 500 tonnes.