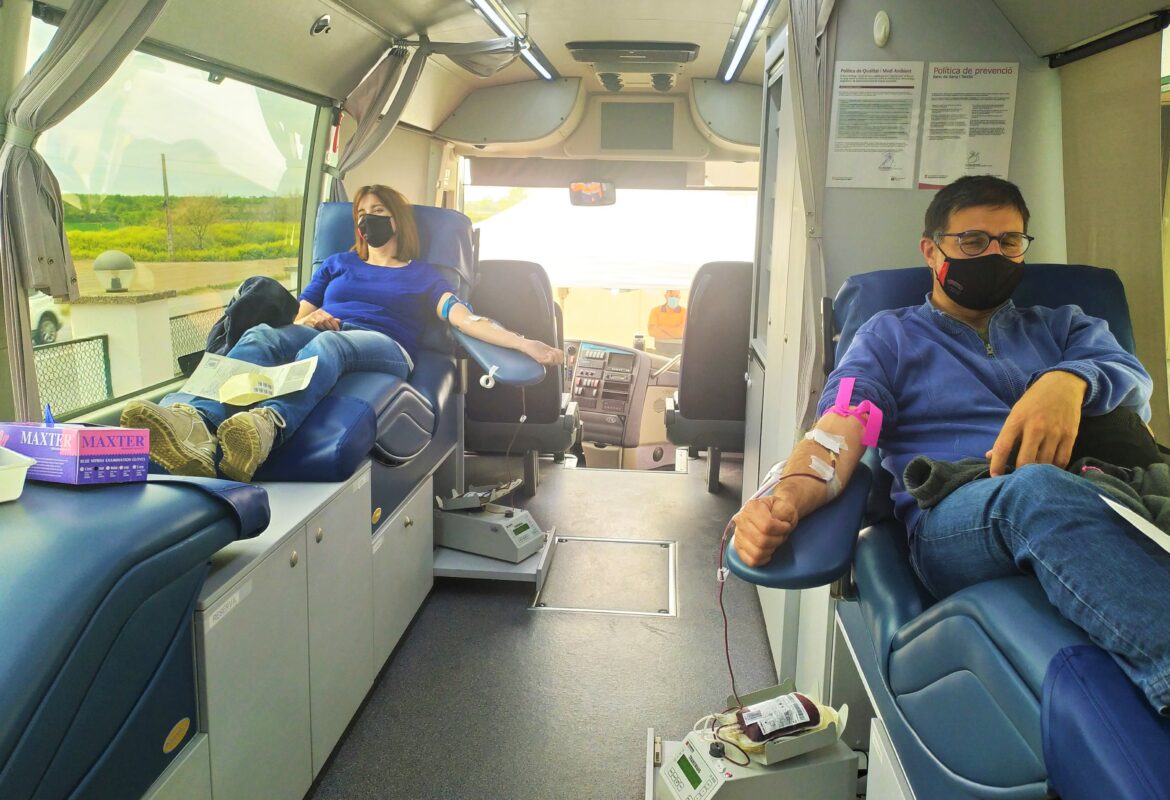 Borges collects 26 liters of blood during red day in Tàrrega and Reus
With a participation of up to 59 workers Borges International Group has been part of the annual campaign 'Give the best of you. Woman blood'
The "Red Day of Borges" was a proposal of the same employees of Borges that already has more than 11 editions
Borges International Group celebrated yesterday, April 8, Red Day with a total of  26 liters of blood collected by the mobile unit of the Blood and Tissue Bank of Catalonia. A total of  59 employees from the centers of Reus and Tàrrega participated.
The solidarity day, which this year has been adapted to comply with anti-Covid measures, has been a success of participation since its inception: since 2009 at the headquarters of Borges International Group in Reus (Tarragona) and for twelve years in Tàrrega (Lleida). Thanks to the commitment demonstrated by the workers of Borges International Group has consolidated itself as a characteristic and unavoidable event.
The campaign is an action of social responsibility proposed by the employees in the suggestion box and that demonstrates solidarity and commitment to society of the Borges workforce together with other events during the year, such as the collaboration with the TV3 Marathon or the Spanish Association Against Cancer.
The company also promotes initiatives to promote and promote the health, well-being and healthy habits of workers from the Borges Te Cuida programme through actions and activities focused on nutrition, physical activity and sport.
In Catalonia, 1,000 donations are needed daily
The Blood and Tissue Bank of Catalonia needs 1,000 donations a day, to the point that every 3 seconds someone needs it. Therefore, the workers of Borges wanted to contribute to it in order to guarantee the supply to the hospitals and clinics of Catalonia.