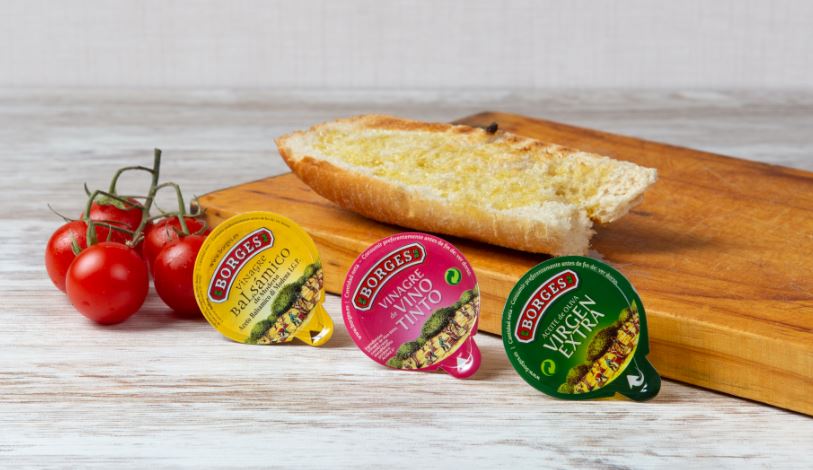 Borges offers the Horeca channel a grace period for products purchased for the summer season and donates five million units of oil and vinegar to aid in the sector's recovery
These actions will imply an economic effort for the group of 10.5 millions
 "It's time to switch from social responsibility to social action and fulfil our commitment to assist with speedy recovery in the sector"
The initiatives are designed to help with financial matters, sales, and training.
The company has launched a plan giving its customers a six-month grace period to cover the summer season.
It is donating five million single-use units of oil and vinegar to hotels, bars, and restaurants through its sales network.
The company is providing a training plan to improve food safety in the sector.
Borges International Group is ramping up its Corporate Social Responsibility programme to alleviate some of the difficulties being experienced by the hotel and catering industry because of the economic shutdown, which is threatening the survival of thousands of businesses. The initiatives are set out in a reactivation plan for the HORECA channel, which is currently in a precarious situation, with serious doubts about its short and medium-term viability, and millions of jobs under threat.
The Borges action plan will assist in areas where there is a need for quick, decisive action: finance, sales, and training.
Starting today, the company is offering to defer payment for all purchases made between now and 31 August for six months to stimulate the summer season and reduce financial pressure in the sector caused by cash flow problems. It hopes that this will smooth the path to normality and recovery, particularly during the initial months when major issues are expected.
The Group's brands – Broges, Capricho Andaluz, Ortalli, Star and Cosecha – are also donating a total of five million single-use units of olive oil and vinegar to the sector to optimise the use of these products. These single-dose items require minimal handling, increase food safety, and reduce the likelihood of transmitting the coronavirus in comparison to other types of container which are passed from person to person, increasing the risks of contamination. These products are packaged in recycled materials that are kind to the environment, and they are an investment in sustainability.
At the same time, Borges is offering the sector a special training and advisory programme delivered by renowned specialists on the subject of stepping up food safety as a means of reactivating sales.
These activities are all part of the company's Strategic Plan #committedbynature