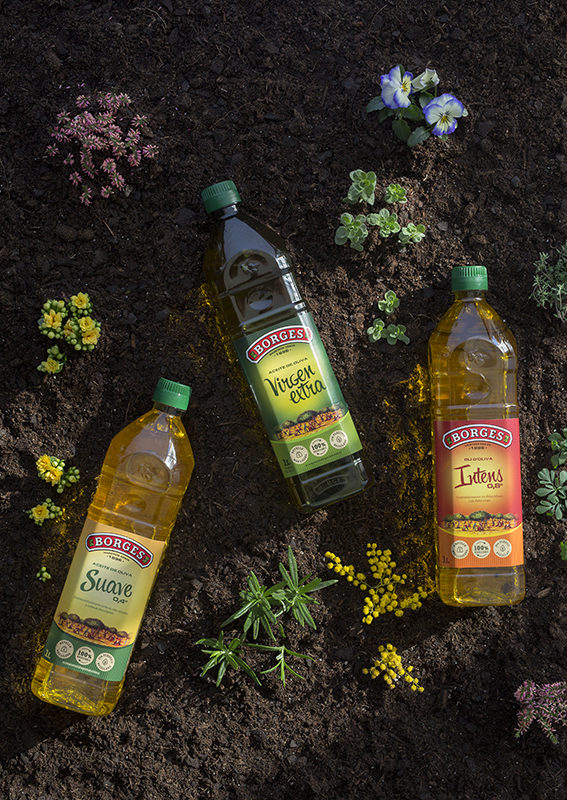 Borges announces consolidated net income of €20 million at year ended May 2019
Revenue came to €690 million with a total volume of 331,000 tons sold
The Group's workforce has grown to 1,133 employees after creating 113 jobs in the last four years
Since January 2020, 94% of all electricity used in Borges' production centres around the world has been from renewable sources
Borges International Group (BIG) closed its fiscal year in May 2019 with a net profit of €20 million, 33% up from the previous year.
The Group's turnover was €690 million, down 15.8% from the previous year. The lower figure is due to its strategy of focusing on higher value-added businesses and falling prices of the main raw materials marketed by the Group such as olive oil, nuts and almonds.
International sales account for 72% of total revenue, with a 4.5 percentage point higher share than the last fiscal year. The high percentage of export sales derive from product sales in 116 countries through the Group's branches and sales subsidiaries in Spain, the United States, France, Italy, Russia, Brazil, India, China, Singapore and Tunisia.
By product, Borges sold a total of 331,000 tons, with olive oil accounting for 47% of overall sales, followed by nuts with 26%, seed oils with 14% and the remaining 13% comprising olives, vinegar, dry wheat pasta, sauces, pickles, nut drinks and derivatives (seed flour and almond shell).
Borges International Group, whose history spans more than 124 years, has a global workforce of 1,133 employees after creating 113 new jobs in the last four years. It operates eleven industrial plants in five countries and has fifteen regional offices in ten.
Committed by nature
Last December, Borges opened a new seed oil extraction plant and related installations at the cost of €10 million. The new extractor has ramped up the plant's production capacity by 30%, reducing costs and increasing yields from the extraction process, raising the ratio of oil obtained in the seed oil extraction process, improving the security of the process and operator working conditions. This upgrade will also reduce operational environmental impact by reducing volatile organic compound emissions (OPE) as well as steam, electricity and gas consumption, all necessary to oil extraction, improving the sustainability of its activities.
As part of its "Committed by Nature" campaign, at the end of 2019, the company launched its first one-litre BORGES bottle manufactured with 25% recycled plastic while reducing the weight of its packaging by 20%. By implementing these measures, Borges will reduce its plastic consumption by 143 tons, the equivalent of 29 million plastic bags.
Its subsidiary Capricho Andaluz, S.L. has obtained the ECOSENSE Certificate for manufacturing single-dose capsules with 90% recycled and 100% recyclable materials, thus supporting the circular economy. This initiative makes Borges the first oil packaging company to obtain the ECOSENSE certificate.
Since January 2020, 94% of all electricity used in Borges' production centres around the world has been from renewable sources. Borges' transition to green energy will reduce CO2 emissions in terms of the electricity it uses for its activities and will prevent the release of 8,820 tons of CO2 into the atmosphere.
Sustainable agriculture
Farm production, led by nut subsidiary Borges Agricultural & Industrial Nuts (BAIN), has exceeded expectations by bringing forward production from almond plantations, from which it is obtaining higher-than-expected yields.
BAIN manages a total of 2,519.5 ha in California, Portugal and Spain, 144 of which are part of the BAIN Pistachio Project. Working in vertical cooperation with producers, it is a source of farm income. The project is expected to cover 350 ha by 2022 with more than 50 member producers in the provinces of Huesca, Lleida and Tarragona.