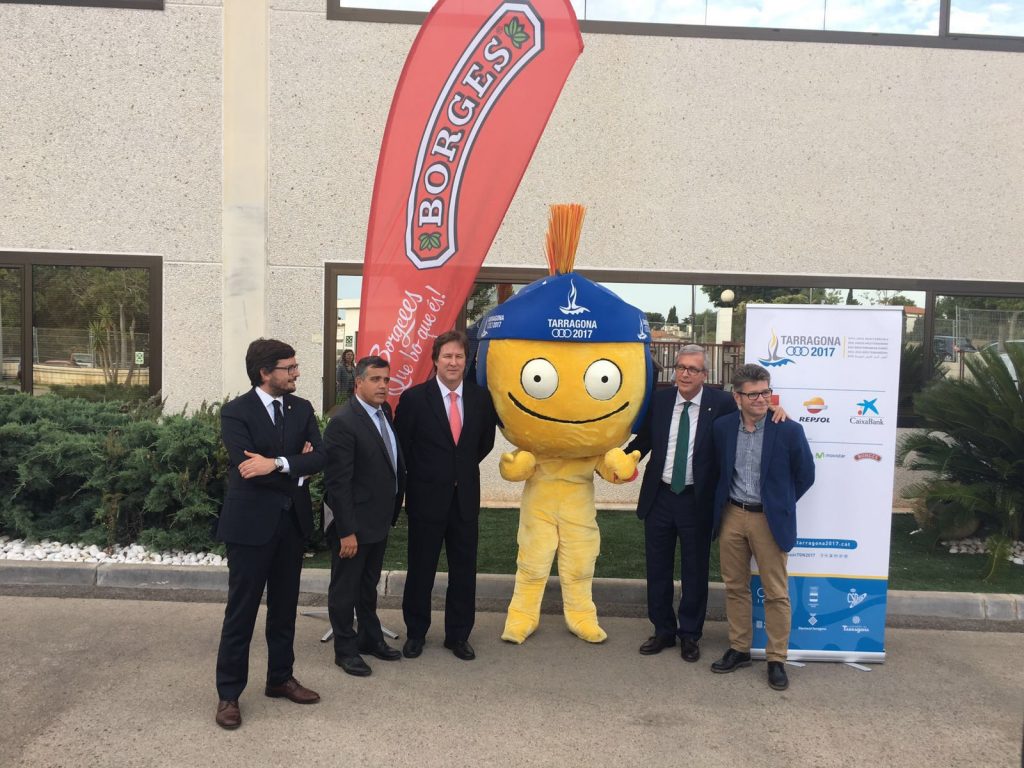 Borges, new official sponsor of the 2017 Mediterranean Games
Borges International Group and Tarragona 2017 Foundation made public the sponsorship agreement by means of which the company becomes the new sponsor of Tarragona Mediterranean Games 2017. The mayor and president of Tarragona 2017 Foundation, Josep Fèlix Ballesteros, and Borges group CEO, David Prats, signed the agreement at a ceremony held at the factory of the company in Reus. Jordi Cervera the Councillor for Sports in the City of Reus also attended the ceremony.
Josep Fèlix Ballesteros, was very pleased by the agreement and stressed the importance of having Borges as a "traveling companion": "It is very important to have the support of an international and historical company like Borges, born in our territory, and ambassador of the Mediterranean values and healthy eating in the world. This new agreement demonstrates once again the confidence in the Mediterranean Games which has been developed by companies in our country."
Official Sponsor of the 2017 Games

The Mediterranean-ness has always been a concept closely related to Borges with its products and its business culture that understands food and well-being as a holistic concept. Therefore, and for its social commitment with the territory, the company has decided to actively participate in this historic milestone.
Borges has teamed up with El Corte Ingles and Movistar in the category of official sponsor for Tarragona 2017.
Tarragona Mediterranean Games 2017
The Mediterranean Games are a series of multi-sport and cultural events that fall within the Olympic Movement, held by the 24 countries bordering the Mediterranean Sea. This event became a reality in 1951 and since then 17 editions have already been held.
The emblem of the Mediterranean Games are three intertwined white rings. The rings symbolize the three continents united by this competition: Asia, Africa and Europe, and the blue color relates to the fact that these three continents have Mediterranean Sea coasts.
Next year, Tarragona and its area of influence will host the 2017 Mediterranean Games. They will be held from June 30th to July 9th in 16 municipalities located in the territory. They consist of 33 sport disciplines and will gather 4,000 athletes from 26 nationalities, 1,000 judges and international representatives, 1,000 journalists, 3,500 volunteers and more than 150,000 spectators.