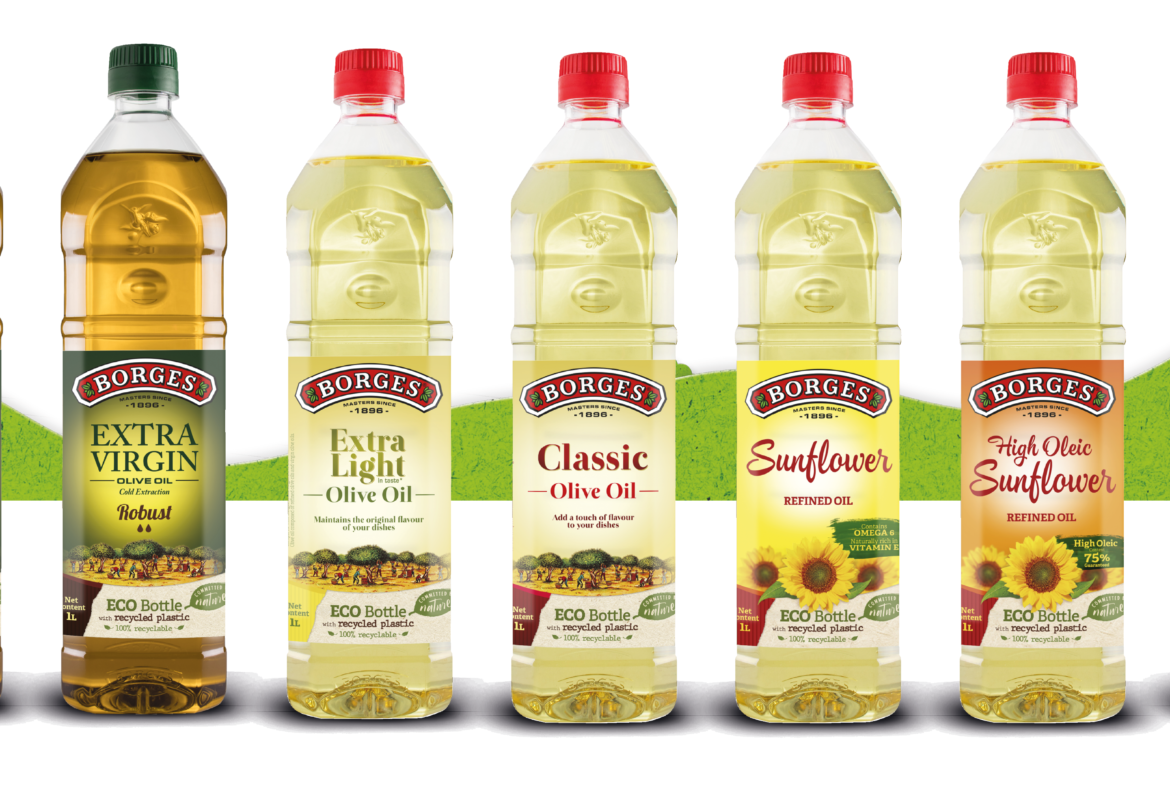 Borges launches its first rPet bottle manufactured with 25% recycled plastic
Borges has launched its first BORGES one-litre bottle manufactured with 25% recycled plastic as part of the "Committed by nature" campaign
Borges reduces the amount of plastic used to manufacture its bottles by 20%
With these measures, Borges will reduce plastic consumption by 143 tons
Borges has launched its first one-litre BORGES bottle containing 25% of recycled plastic as part of its "Committed by nature"  campaign. The company has become the first packaging olive oil company to sell its products in recycled plastic bottles and to reduce its packaging weight by 20%. By implementing these measures, Borges will lower its plastic consumption by 143 tons, the equivalent of 29 million plastic bags.
Incorporating 25% of recycled plastic in the one-litre BORGES bottle is just the beginning since Borges is intending to implement the improvement gradually in other PET product formats over the coming year.
This is just one of many sustainability initiatives carried out by Borges in recent years. The company has also obtained the ECOSENSE Certificate for its Capricho Andaluz, S.L. facilities where it manufactures single-dose terrine moulds with 90% recycled and 100% recyclable materials, promoting the circular economy. This initiative has made Borges the first oil packaging company to obtain the ECOSENSE certificate. It is further proof of its determination to protect the environment, providing sustainable solutions and anticipating the applicable law — another sustainable initiative involving oil bottled in green glass with 80% recycled glass.
All these measures are clear evidence of Borges' commitment to harness innovation to safeguard the future of our planet.
Nature continuously renews itself. Borges too.
For further information visit www.comittedbynature.com