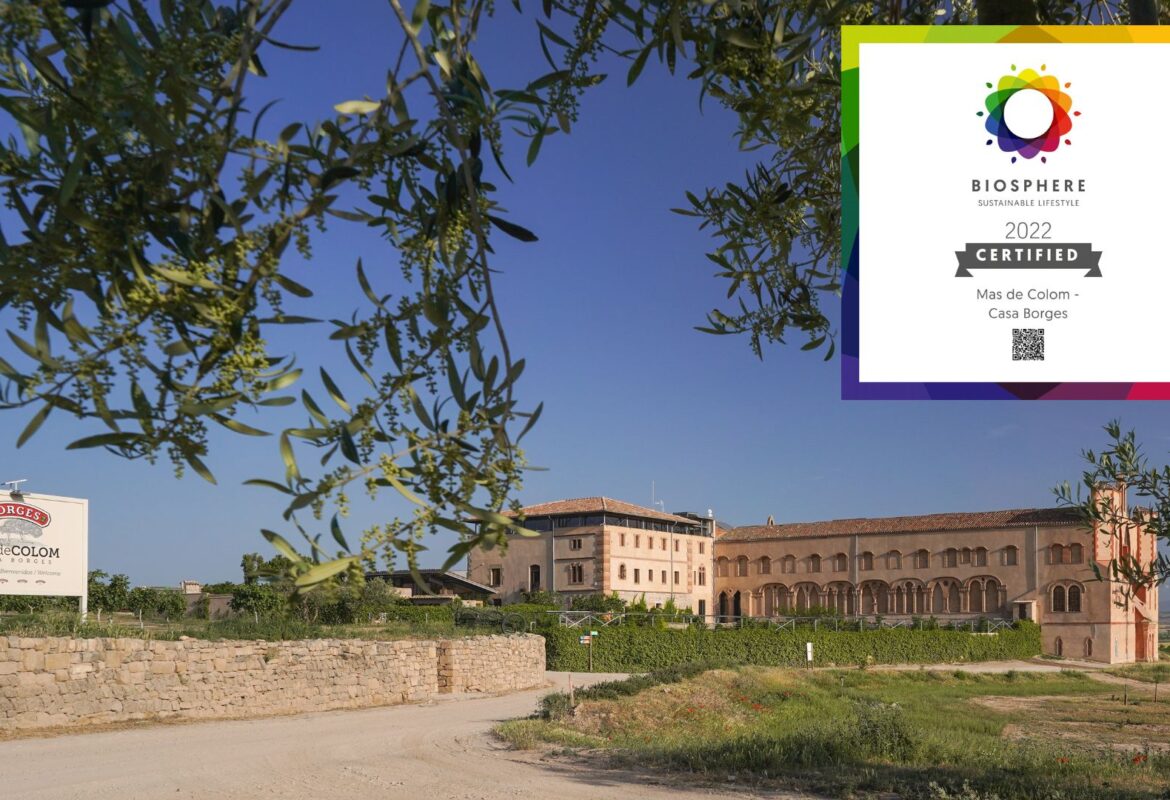 Mas de Colom – Casa Borges obtains the Biosphere Certification
Mas de Colom – Casa Borges, the institutional headquarters of Borges International Group located in Tárrega (Lleida), obtains the Biosphere certificate, which develops certifications to recognize the sustainable efforts of destinations and companies  in its contribution to the fulfillment of the requirements and principles of sustainable development (SDGs) together with the continuous improvement marked in the 2030 Agenda, through a private system of voluntary and independent certification.
This seal, awarded by the Responsible Tourist Institute, values more than 200 requirements and takes into account the impact of the organization on the environment, climate change, society and culture among others, thus recognizing those entities that have implemented and demonstrated their good practices.
This recognition is another initiative already implemented in Mas de Colom – Casa Borges, that seek to improve the environmental performance of the farm and the territory. In this same farm, the company has also implemented the Biodiversity Action Plan through which it aims to preserve and increase biodiversity through practices that contribute to carbon sequestration, erosion reduction and climate change mitigation. As well as has adhered to the project of the Observatory of Agricultural Biodiversity with the aim of providing tools to improve biodiversity in the agricultural environment.