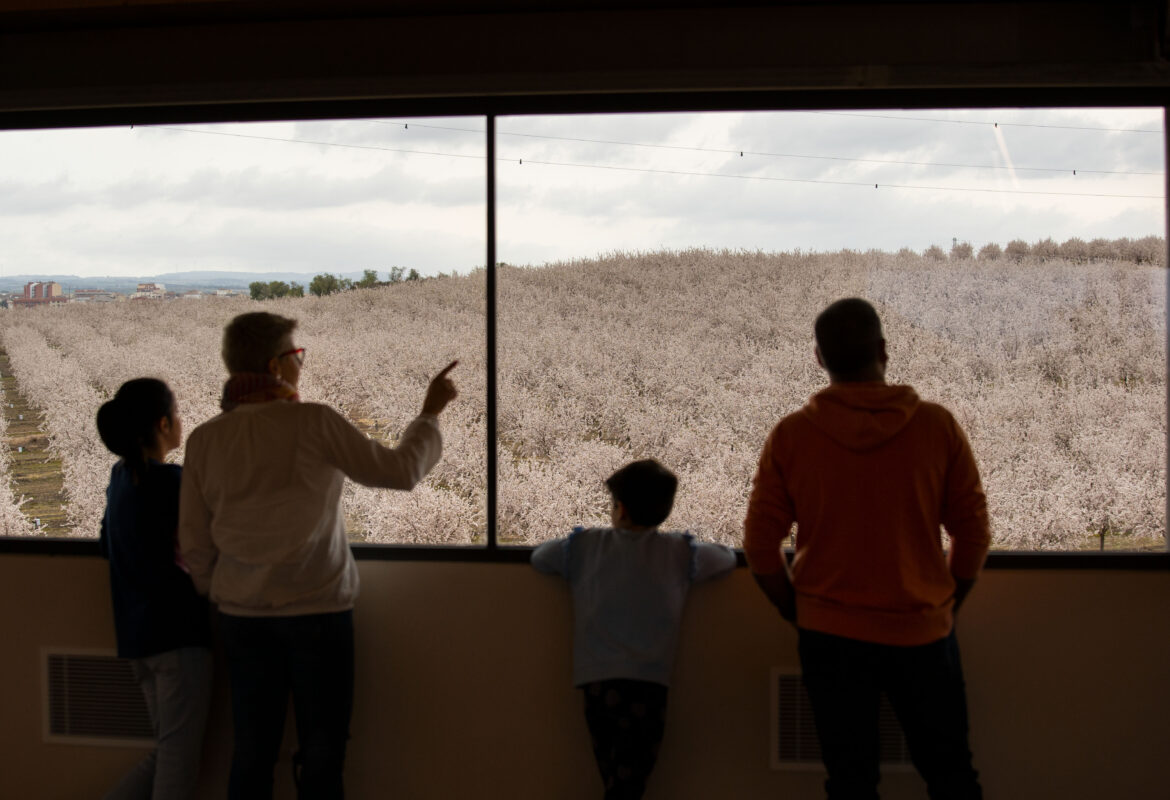 Mas de Colom – Casa Borges invites the public to enjoy the first blossoming of the almond trees.
Mas de Colom – Casa Borges celebrates the arrival of the almond blossom with an immersive visit to the Mas de Colom estate on 18 and 19 March.
The activity will include a pairing of Borges nuts with Mels Alemany and the artistic exhibition of Sebastià Caus.
Mas de Colom – Casa Borges, invites all the public to enjoy a unique and free experience coinciding with the arrival of the first almond blossom to be held on 18 and 19 March at the Mas de Colom estate, located in Tàrrega.
This visit offers an interpretative walk through the estate's almond tree plantations and an immersive experience with digital resources and an artistic exhibition by Sebastià Caus, inspired by the almond blossom.
At the end of the visit, Mas de Colom – Casa Borges will offer a tasting of the different elaborations of Borges almonds together with Mels Alemany in a space with exceptional views.
As part of the activities linked to the flowering Mas de Colom – Casa Borges invites the little ones to learn about the pollution of the almond trees with the help of bees, where they can taste their fruits and build a shelter for them to help the recovery of these insects so beneficial for agriculture and our environment.
From Mas de Colom – Casa Borges, we claim and want to promote the model of sustainable and quality tourism, carrying out different actions to improve the environmental development of the estate and the territory. Some examples of the actions that have been promoted are:
Implementation of a Biodiversity Action Plan through which the aim is to preserve and increase the biodiversity of the Mas de Colom estate through practices that contribute to carbon sequestration, the reduction of erosion and the mitigation of climate change.
Certification with the Biosphere label, which recognises the sustainable efforts of destinations and companies in their contribution to meeting the requirements and principles of sustainable development (SDGs) together with the continuous improvement set out in the 2030 Agenda.
 Accession to the Agricultural Biodiversity Observatory project with the aim of providing tools to improve biodiversity in the agricultural environment.