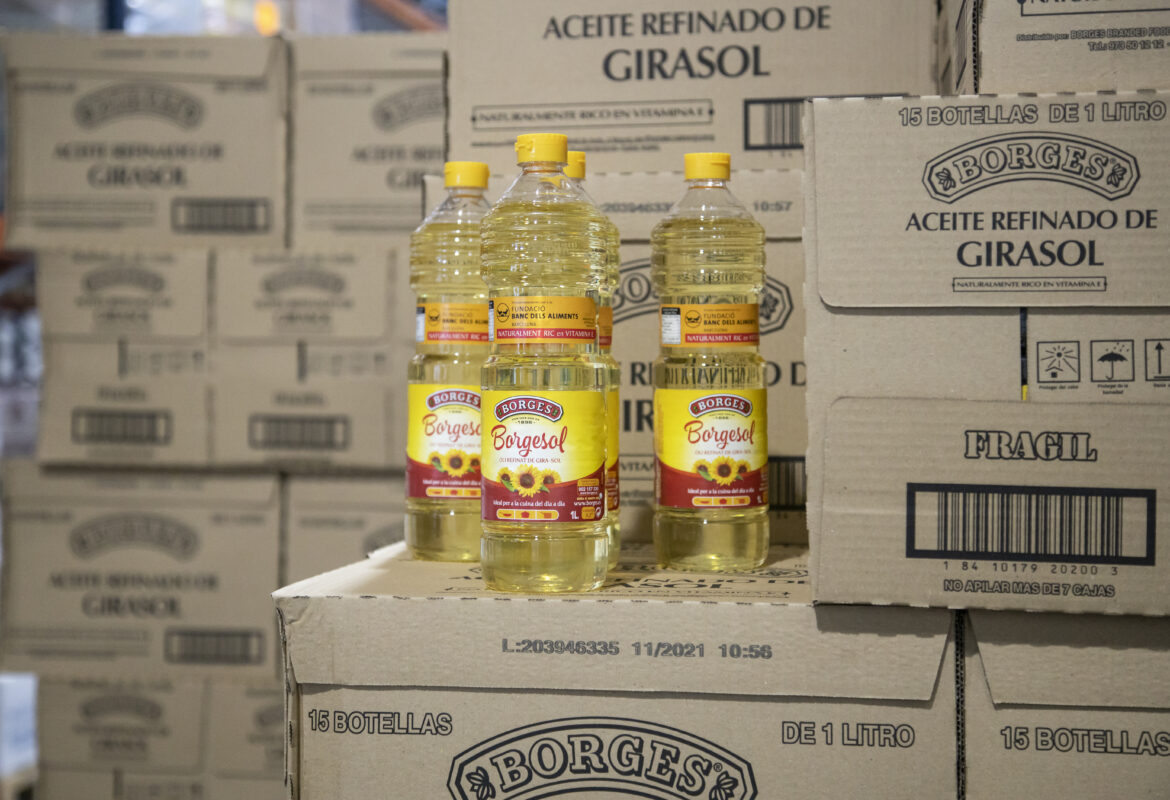 Borges International Group donates 15,000 litres of oil to the Food Bank
The pandemic has caused a 40% increase in demand for food aid this year.
This is the eighth year that Borges has contributed to the Great Food Drive  (Gran Recapte) through the company's established relationship with several local food banks.
Borges International Group has donated 15,000 litres of oil to the Food Bank. The event took place at the headquarters of the Barcelona Food Bank Foundation (Fundació del Banc dels Aliments de Barcelona) and was attended by Ms Sabine Hindersin, head of Food Bank Campaigns in Barcelona, and Ms Anna Cosconera i Clavé, head of Corporate Social Responsibility at Borges International Group.
This year, demand for assistance from food banks has increased by around 40% as a result of the social and health emergency caused by the pandemic. This is the eighth year that Borges International Group has collaborated with the food banks by donating oil, an essential product in the basic shopping basket together with pulses, milk, and canned goods. As in previous years, all the bottles of oil donated by Borges have been produced specifically for the occasion and have special labels that identify them as charitable products.
Borges International Group has long-standing relationships with four food banks in this geographical area, with which it has been collaborating since 2012. As well as this donation, the company has been supporting other sectors affected by the pandemic this year, such as catering, bars, and restaurants, donating 5 million single-dose units of oil and vinegar to the HORECA channel to help drive the reopening.